Export Iranian apple  we will tell you why here. don't forget that you can contact us to import these apples to your country.
Export Iranian apple 
On a global scale, approximately 60 million tons of apples have been produced and exported which had the value of $ 11 billion.In 2006-2007, the amount of apple fruit production in global scale reached to 44,119,244 metric tons which was considered as a high score. In the same year, some countries such as Iran, China and The US hold the highest records of apple production. China which was at the first place produced and exported about 36 percent of the global apple production (25,000,000 metric tons), the United States was at the second place with 7 percent production (4,460,544 metric tons), and Iran was at the third place.Iran produces the most flavored and aromatic apple fruits which are exported to various countries. The apple fruit crop is important both for its nutritional value and exporting value. According to the estimations done in 2005, the area of apple orchards in Iran was 201000 hectares, and the whole apple fruit production was 2.66 Mt.West Azerbaijan province is the leading apple producer in Iran with 277 apple trees in each hectare. The apple fruit varieties produced in this province are Red Delicious, Golden Delicious with long legged characteristics. This province has nearly 27.1% share of the whole apple orchard area and produces about 29.8% share of the whole apple fruit production in Iran. Urmia, one of the towns in West Azerbaijan province, holds half of apple fruit orchard area and produces 50% of apple crop in this province.
As stated by the Food and Agriculture Organization of the United Nations in 2006, Iran was the third country in the world, after China and the USA, producing the highest amount of apple crop.Iran exports apple fruit to various countries including Iraq, Persian Gulf littoral states, Turkey, Russia and Ukraine. Comparing to other countries that produce and export apple fruit, Iran stands at the third place. As reported by ISNA, Iran apple fruit export in 2011 was 396,000 tones, but in 2012 the amount of apple fruit export raised to 77%. In 2012, Iran exported apple fruit directly to 24 international markets, and the whole export amount was $328 million.
The tree top markets for Iran's apple fruit were Iraq (18, 5000 tones), Turkmenistan (57,000 tones) and UAE (56.5, 000 tones). The other markets standing at the fourth to tenth place were: Afghanistan, Pakistan, India, Egypt, Kazakhstan, Turkey and Bahrain. In 2012, some other countries imported apple fruit from Iran, some of which are: Georgia, Saudi Arabia, Tajikistan, Oman, Armenia, Syria, Liberia, Kuwait, Azerbaijan, Cypress, Britain, Qatar and Malaysia.
As statistics reveals, the apple orchard area harvested in Iran in 1961 was 19,000 hectares, and in 2011 the harvest area reached to 133,395 hectares (source: FAOSTAT).
In 2011, a comparison was done between Iran and other apple producer countries. The result revealed that, regarding apple fruit production Iran was at the 8th place with 1.651.840 tons apple production. Considering apple orchard area harvested, Iran stood at the 7th place with 133 hectares harvest area. In view of apple fruit yield per hectare, Iran was at the 37th place with value of 123.831 hectogram per hectare.
By 2007, the aim of Iranian government policy was to reach self-efficacy in food production. This aim was attained, and Iran reached 96% self-efficacy in producing essential agricultural products. But there are still problems like wastage in processing, storing, marketing and consumption of agricultural products. Bulk packaging is in 5/8/10 kg cartons or baskets. Retail packaging is in 0.5/1 kg custom packs.
The main provinces which are producing Apple are Azerbaijan, Isfahan, Khorasan and Tehran.
every Region has its special weather and soil texture and because of those reasons, apples which are grown and cultivated, have various characteristic like Shelf-Life, firmness, color, taste and perfume.
Record numbers
Some 800,000 tons of apples have been exported from Iran since the beginning of the current Iranian year (March 21) This is a new record, according to state officials.
Last year's (March 2017-18) total exports stood at close to 600,000 tons. Iran's apple exports go to Middle Eastern countries, especially the Iraqi Kurdistan region, Pakistan and Turkey, as well as some European countries," said Shokrollah Hajivand.
Based on figures released by the Food and Agriculture Organization of the UN, Iran is the ninth biggest producer of apples worldwide. In exports, the country ranks 9th in terms of weight and 14th in value. "The country accounts for 1.87% and 4.05% of the global production and exports respectively," the deputy head of Export Promotion Office with the Ministry of Agriculture, told the  financial tribune last year.
The best type of red apple obtained from orchards in the mountainous regions of Iran, so Red delicious apples import to India from Iran. If you look at the geographical area where the apple-populated areas located, you will find that they all located in the cold highlands of Iran.
The best red apple in iran and exported to other countries
In export red apple sales, apple weight plays an important role. If you have already exported this fruit to different countries, it is well known that each country imports a certain weight of this product from Iran depending on its market needs. The fruit usually packed in a basket, but some countries require apples in cartons.
For example, red delicious  apples to India, weighing from 3 to 5 grams of this red fruit generally demanded as a 2-row arrangement in the basket ready to exported to India. This different for different countries, and for example, for Russia, the arrangement exported in red carton.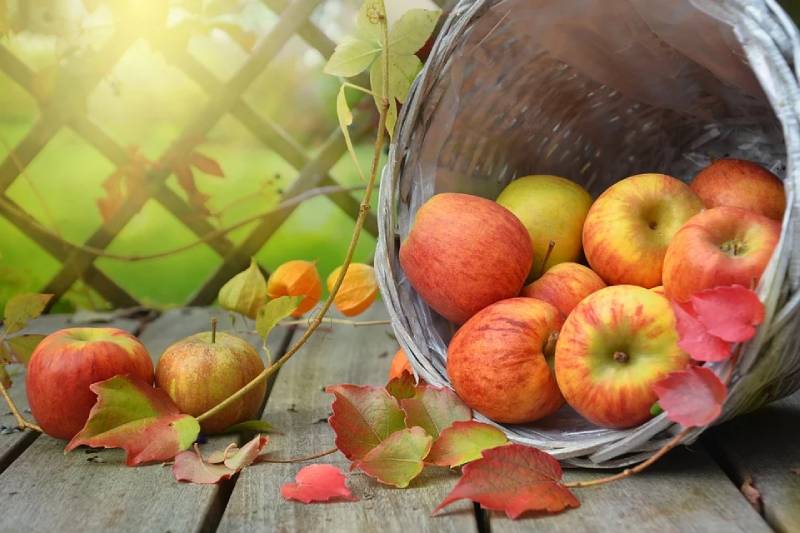 Export Iranian apple : Some of the red apple products 
A number of Iranian native apple varieties
Apple Rose (Isfahan Rose, Torbat Heydariyeh Rose, Shahriyar Rose, Shiraz Rose, Kohan Rose, Sahneh Rose)
Apple Mashhad (Apple Abbasi Mashhad, Narcissus Mashhad, Yellow Autumn Mashhad, Late Mashhad, Mashhad Jam, Mashhad Apple, Apple Mori Khorasan)
Ardebil apple
Apple Ahar (Ahryashki, Ahar Summer Apple)
Tabriz (Apple Sheikh Ahmad Tabriz, Tabriz Glass)
Maragheh apple (Mashhad Nouri apple of Maragheh)
Isfahan Religion
Nion Oranges
Khorsijan apple
Red Rezaei
Apple Sultan Shabestar
Shiraz English
Good Shepherd
Kashan Sugar Apple
Apples Haji Karaj
You're dead
Gypsy neighborhoods
Different types of apples in iran 
There are more than 7500 known apple varieties. Apple varieties, even when grown from an underground stem, differ in crop yield and final tree size. Famous varieties of soft commerical apples are, however, crisp. Other favored qualities in the new commercial apple cultivation methods colored skin, no brown skin, ease of transportation, long-term storage capacity, high yields, disease-resistance, general apple shape, and excellent taste.
New apples are sweeter than old apples because the general taste of apples has changed over time. Most North Americans and Europeans are fond of sweet and sour, but a significant minority are also fond of sour apples.
Very sweet apples with a slightly sour taste are more popular in Asia and India, especially the red delicious apples import to India.
Which regions in iran have the most red apples ? 
Pakistan, Russia, Afghanistan and India are among the buyers of Iranian Red and Apple Apples Exports, which the Whartar Exports Company, if the customer confirms it purchase with the company's sales unit and requests to export this product, purchased the product. Export to the country of destination and deliver to the final customer.
The regions of Semirom, Damavand and Orumiyeh, Mianeh and Maragheh also produce the finest quality of delicious red apples in Iran.
Iran is the fourth country exporting apple tree to india 
red delicious apples import to India starting from September. In addition to the apple tree, kiwi is also imported into the country this month. According to statistics, Iran is the fourth country exporting apple tree to India. These statistics can be increased. If there is good marketing in this country. Iran's red apple can have a great deal on the Indian market. The apple of the red Iranian tree has a special taste due to its organic nature. India is one of the buyers of apple in Iran, every year more than 5,000 tons are exported.
Iranian red delicious apples clients
Iranian apples of red delicious customers like to buy the most quality product. The countries of India, Russia, Ukraine, UAE, Qatar, Saudi Arabia and some countries each year buy the best apples in different currencies. Now, if you want to buy the best Iranian red and golden delicious apples. The companies have a large refrigerator for storage and packaging. And they are ready to cooperate with foreign companies in different countries.
to have us to Export Iranian apples to your country kindly contact us.