different kinds of apple in iran , is the subject of this article. here we will introduce any type of Persian apple and why they have good quality. remember that you can order all any kind of Iranian apple for export.
Different kinds of apple in iran
Iranian apple fruit
The apples produced in Iran have various shapes and colors. They have a round shape with a cavity at the top; some of them are closely rounded and the others have a conic shape. Moreover, some of Iranian apple fruits have knob-like lobes at the bottom of the calyx. The other characteristic of these apples is that they have a firm flesh with red, white or yellowish-white color. The skin of these apples is not harsh and is shiny.
The skin color may be yellow, green, red, dark red, or the mixture of these colors.Crab apples still exist and can be found in jungles placed in north of Iran. The apple trees are mostly planted in Urmia, Mashhad, and Shemiran, and Azerbaijan province. Moreover, in Iran the harvest seasons for apples are winter and summer.By considering the rootstock type (standard, semi-dwarf, dwarf), these trees may range in height from 0.6 to 3 meter. The leaves of these apple trees are dark to light green with toothed margins. The underneath of these leaves have a silver color.
All  types of Apple
Golden Apple
Granny Smith
Red Delicious
Royal Gala
Iranian royal gala apple
The largest import of  Iranian royal gala apple to India. This apple is red. The royal apple apple is taken from the orchards before September. Given that the production of this apple in Iran is low. But always have good customers from foreign markets.  Iran ranked seventh among the countries producing apple trees. And each year the amount of apple tree production increases in Fellowship. Apple royal gala that has the lowest amount of Iranian gardens. This year, more than 200 tons of its production has been added.
Cities producing royal gala apple in iran
More than 20 cities in Iran have large gardens of various kinds of apple trees. Royal gala apple is also one of these varieties. The cities of Urmia, Maragheh, Ashveniyeh, Naghdeh, Semirom and Damavand are among the most important regions in Iran. The climate zones of Iran annually introduce the types of agricultural products to the world.
Types of Persian apple tree exported
The types of Iranian apple tree exports are less than that of rival countries. The most apple tree exported to Iran is red and golden delicious. After them, the Fuji and Gala apples have the most harvest in the gardens. Junatan and Granny Smith apples have the lowest production and harvest of Iranian gardens.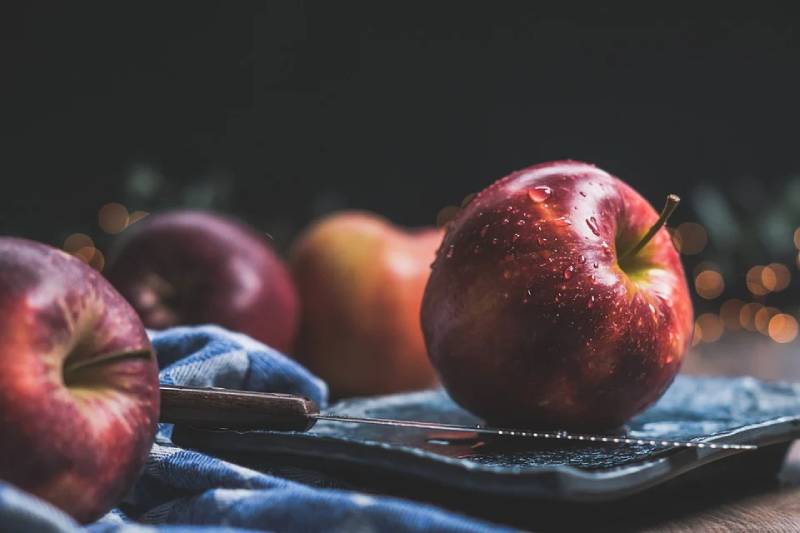 Apple trees do well in large portion of iran
For planning, planting and taking care of fruit trees you require only a few basic conditions to do well. For maximum production, fruit trees need deep soil that is well drained. Possible way to get around is to plant the tree in a raised bed, a smart way to increase soil depth. Also, the fruit trees (like many other trees) need to be properly watered. Keep in mind that the buds begin to form the season before to fruit well. So you need to take care of them that prior season. An important term for fruit growers is so called Chilling hours.Chilling hours is the number of hours in the winter when the temperatures drop below 7C but above freezing. Most of the fruit trees need a certain number of chilling hours to bud out. The number of hours varies with each variety and type of fruit. Please check out the average chilling hours of your area of residence before making a choice on the  variety and type of fruit.For a proper pest and disease management, you need to apply an all-season horticultural oil before the trees buds out in the winter. Spraying does not stop here. You need also to spray fertilizers during the growing and fruiting season.
Specification sheet
Variety: Red Delicious / Red Chief, Golden Deliciious, Royal Gala, fuji, Braeburn, Granny Smith
Crops and Factory Location: Azarbaijan, Fars, Alborz, khorasan, Tehran and Isfahan Province.
Type: Organic
Style: Fresh
Sizes: 60-100 / 100-140 / 140-160 / 160-220 / 220-250 gr
PACKING
Type Description Quantity Design:
Carton Box & Plastic Box
Retail: 0.5, 1 Kg
Bulk: 3, 5, 8, 10 Kg
SSP or customer design
Telescopic carton
Gross Weight: 10kg
Net Weight: 9kg
Size: 36, 44, 50 , 60
Number of carton in each pallet: 91
Number of pallet in each 40 foot container: 26
STORAGE
Guaranteed Shelf Life: 4 month
Recommended transit temp Degrees C: (-1) to 4 C
Desired relative humidity percent: 85 to 90
Storage Life: 60 days 1 C
Shelf Life: 10 days 10 C
Statistics for 2016
Amount of province production (Ton): 3,700,000 MT
Surface area under cultivation (hectare): 254200 Hectare
Average production per hectare: 14.5 MT
Apple exports from Iran to the world: 700,000 tons
Amount of spring apple production: 516498 tons 14% of production
Amount of apple production Autumn: 3180200 86%  of production.
Red Delicious: 1,475,700 tons
Golden Delicious: 1,328,130 tons
Other varieties: 147,570 tones
The area under apple cultivation in the world: 5300000 hectares
The amount of apple production in the world: 90,000,000 tons
Major areas of producing apples in the world are: China, western Europe, America, Eastern Europe, Canada, Japan and Australia.